School History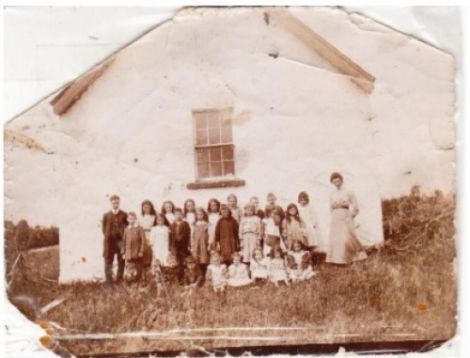 Drumacruttin NS 1913
Drumacruttin NS was founded on 9th August 1862, 31 years after the establishment of the National School system in Ireland. Built on the estate of Lord Rossmore it was, and still is, the parish school for Monaghan Church of Ireland Parish.
The original school was a single schoolroom, stonewall construction. The high windows were common in schools at that time, to prevent wandering eyes!!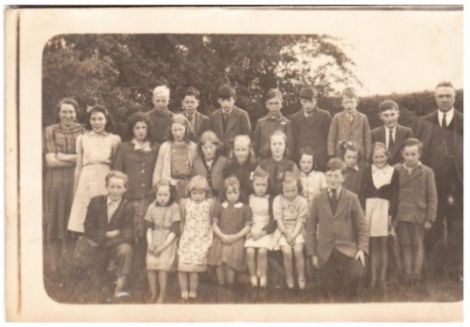 Drumacruttin NS 1946
In the past the school had a wooden floor, an outdoor dry toilet and Rosmesse stove. Past pupils have reported the odd little mouse or even rat popping its head up through holes in the floor boards!!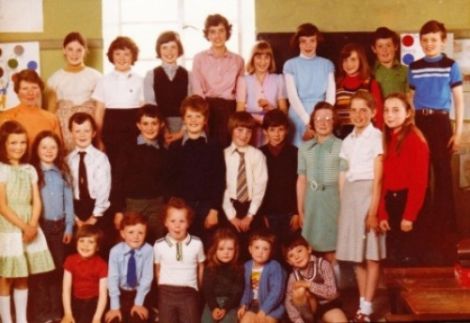 Over the years the Board of Management have worked towards making many improvements in the fabric of the school including the addition of a flushing toilet and small cloakroom to the existing building in 1976, the replacement of the wooden floor for a solid floor in 1980 and the removal of the old Rosmesse stove in 1994 and the installation of oil fired central heating.
Our school register names Thomas R. Armstrong as the first male pupil formally enrolled in the school and Rachel Henderson as the first female pupil.
Since 1862, 520 boys and 505 girls have attended Drumacruttin National School.
Records show that Master Wilson, Mrs. Doris Wilson and Mrs Glennys Pollock have been among the Principals of the school. The school was a one teacher school for a number of years.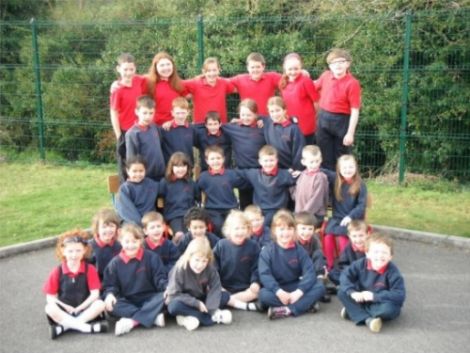 Drumacruttin National School April 2012
In 1999 Drumacruttin National School once again became a two teacher school. At that time there were 18 pupils in the school and Miss Corbett (Mrs. Hutchinson) and Miss Moore (Mrs. Gibson) came to Drumacruttin. As we had just one classroom, the Board of Management installed a prefab for the second teacher. We also adopted out navy and red school uniform.
In 2006 the devolved scheme funded by the Department of Education and Science enabled the Board of Management to oversee the construction of an extension to the 1862 building consisting of an additional classroom, learning support room and office. This greatly improved the learning andworking environment for all involved in the daily life of the school.
In 2008 Mrs. Gibson moved school and Mrs. Bradford joined the team in Drumacruttin.
In April 2012 we celebrated 150 years of our school with two very special performances by the pupils of our school in St. Patrick's Hall in Monaghan.
Drumacruttin National School, Dunraymond, Co. Monaghan | +353 47 71186